Hello Gorgeous!
It's time to kick your FUNK
and rediscover your personal MAGIC! Are you READY?!?
Bex Burton Presents:
Pink Taco University
PTU 101 : Reclaim Your SPARKLE!
Click the button below to enroll in PTU 101!

We value your privacy and would never spam you
An 8-Day, F R E E Online primer to
Cultivate Radical Joy, Sass & Magic!
With Dreambuilder & Joyful Living Coach, Bex Burton
What You Will Discover From PTU 101:
Why exactly Joy, Sass, and Magic are necessary for creating a new iteration of self after transition.
The Eight Principles of the Pink Taco University ethos, integral to creating a life of joy, sass & magic.
Daily integration exercises to amplify joy, sass & magic in your life that are quick & simple for busy women on the go.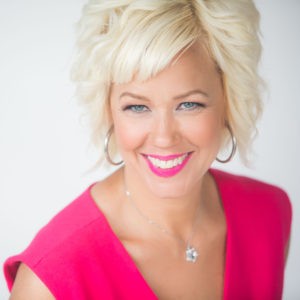 Bex Burton brings joyful living skills to sassy women in transition, who've been trying too hard to get things right, and forgotten their personal magic.
After a mid-life cross-country move: leaving family, friends, a business, and urban living behind, getting married, and changing careers all in the same year, Bex experienced a massive identity breakdown and spiraled into a deep depression that affected her business, her marriage, and her health.
Searching for healing, Bex spent several years working with different therapists and enrolled in various business development, life coaching, endurance training and leadership programs;  she realized that her key to happiness and personal fulfillment lie within her, rather beyond her, and she set out to re-create a life of joy, pleasure, fun and adventure from within, focusing on creativity, spirituality, and cultivating joy.
Bex supports driven, sassy women in transition, dream up and manifest their own unique re-emergence stories, through her in-depth transformational "Pink Taco University" coaching programs, live and online workshops,  spectacle dance performances, and glamping adventures.
She holds a degree in Communications from Ithaca College, has worked in marketing for Broadway theater, Hula Hooped professionally in NYC nightclubs, founded Sense of Motion, a joyful wellness & movement company, and holds certifications in Pilates, Thai Massage, Hoop Dance, Dreambuilder Coaching from the Life Mastery Institute, and Leadership Coaching from the Ascension Leadership Academy.
Lady, it's time to kick your FUNK and jumpstart your JOY!! Join me for this 8-day primer to cultivate Radical Joy, Sass & Magic in your everyday life!!
We value your privacy and would never spam you